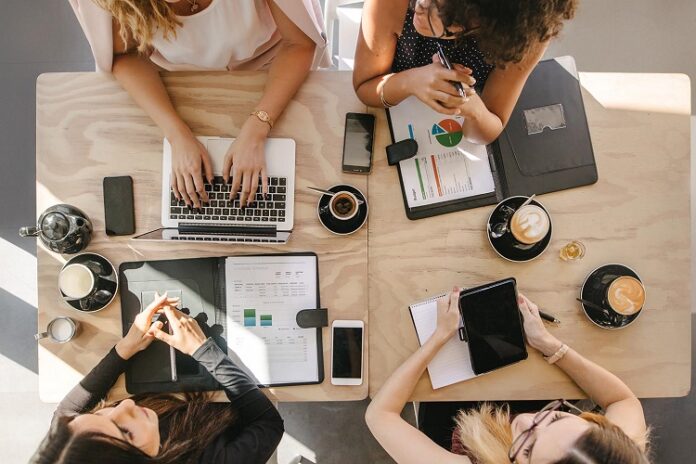 Marketing helps a brand develop a customer base and expand their reach. The U.S. Small Business Administration suggests that companies spend about 7-8% of their total revenue on marketing.
During uncertain times, many small businesses need to find unique ways to market that will keep them within budget. Read on to learn alternative marketing techniques that will keep your company on track for 2021! For additional resources and insights, don't forget to check out WealthyLike.com.
Scent Marketing
Traditional marketing appeals to people through the senses of sound and sight. But they leave out the most primal sense of smell.
We often think of animals sniffing their way around to find things. But humans use their olfactory senses much more than we realize and actually smell better than dogs!
People use their sense of smell to keep them out of danger, like when they smell fire or detect rotten food. But we also use it for taste, enjoyment, and to trigger childhood memories!
People remember how things smell incredibly well. So, giving your brand a scent adds a unique element to your marketing strategy.
Coleco actually did this with Cabbage Patch Kids, long before people spoke about scent marketing. They gave the dolls a powdery scent that adults to this day can recognize from their childhood.
Choose something that represents your image and attracts your target market. For example, a cotton candy scent may appeal to children, while sandalwood allures men, and strong floral scents attract mature women.
Once you choose a scent, stick to it as changing it will lose the effect. Then, put it on everything from products to coupons. Read more about scent marketing in this article.
Blogging
When looking for great marketing alternatives, do not forget about blogs! Building a blog for your business will help you step ahead of your competition.
While advertisements tend to bother people when surfing the web, blog posts draw them in! The key is to offer useful information on topics that relate to your brand.
A successful blog does not sound sales pitchy at all. Rather, it subtly touches on your product while offering people information they crave. End each blog post with a call to action that promotes an aspect of your business.
People do not typically share ads on their social medial, but they often share good blog posts with their friends. Plus, you can use keywords and other SEO strategies in the blog to boost your website on the search engine!
Podcasts
Create podcasts for marketable alternatives! When done right, you can quickly build a base of loyal listeners that also correspond with your target market.
Like blogs, podcasts offer information that your consumers want to know more about. But they can listen while driving or multitasking.
A great podcast will develop a niche and stick to it. If you jump topics too far from your niche, then it becomes more like an unpredictable radio show.
Make it informative rather than sales-y. Bring experts on the show to bring credibility to your casts.
Create a schedule so people know when to listen to your newest podcast. You want to stay consistent, without overdoing it, so shoot for once a week to begin.
Keep track of your listeners so you know who you are attracting and how your topics affect this. Also, turn your podcasts into a blog to increase your visibility!
Snail Mail
Send letters to your loyal customers the old fashioned way! People enjoy opening mail that is not a bill or advertisement.
Around the holidays, send hand-signed greeting cards to show you care. If you do not want to assume which holidays your customers celebrate, then send a simple thank you card.
Utilize your sent marketing strategy with this! Branding your notes with your unique sent will help people remember your company.
Gifts
Everybody loves a little gift from time to time. Send your valued customers home with something they will appreciate.
Giving them a gift does not need to break the bank. Brand something useful that you can give out.
You might choose something that makes perfect sense for your brand. For instance, a candle maker might give away decorative boxes of matches.
Or, you might stick to something generic that anybody can use. Pens with your company logo can come in handy often.
Paying attention to the times can also work in your favor. With the mounting fear of public spaces due to the current pandemic, you might send each of your loyal customers a mask with your brand to help them feel more comfortable visiting your business!
Brand Ambassadors
What does your brand look like? With brand ambassadors, you can personify a product or service, which helps people develop a deeper connection with it.
Brand ambassadors should carry a certain look and portray a specific personality to represent your brand. They promote your product to the public by interacting with your target market.
You can use brand ambassadors in a number of ways. They might hand out free samples, direct games, and giveaways, or find other creative ways to interact with potential consumers.
Holiday Opportunities
With the holidays approaching, you can market your business without using traditional advertisements. Bring your business to seasonal events and volunteer to help out.
You might help out at a breakfast with Santa and hand out branded goody bags to families. Or, you might create a cool float for a Christmas lights parade to show how festive your company can brand grab your moment in the spotlight.
Look months ahead for events that will happen in your community. Reach out and find creative ways to tie your brand name into everything. The more you offer, the better people will remember your business.
Create Alternative Marketing Opportunities
While traditional marketing still serves its purpose, alternative marketing can make your brand more visible without costing you too much money. Think outside of the box and create your own opportunities to market your brand.
We want to help you grow professionally through everything from business marketing to making sound investments. Find more business coaching on our blog!