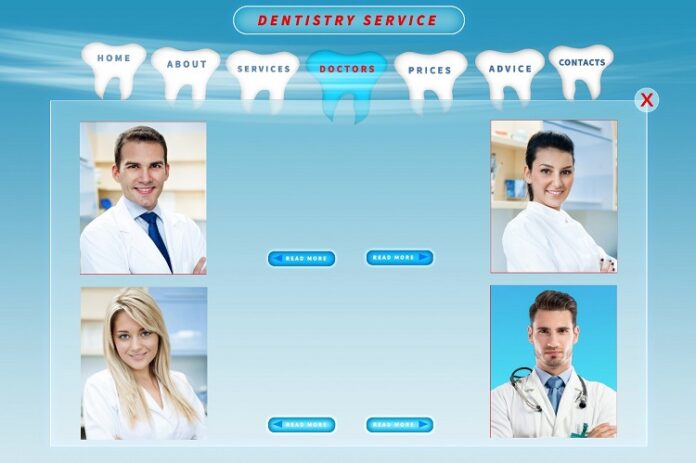 Dental marketing is very important if you want to have a successful dental practice. In this era of digital technology you need to invest in digital dental marketing so that you can stand out from amongst the many other dental practices in your area. Most dental practices offer the same treatments and procedures, therefore your digital dental marketing campaign needs to be one step ahead of your competitors. You need to speak to a specialist dental marketing team who can put together a modern and highly effective campaign on your behalf whilst you focus on looking after your patients and their dental needs.
The importance of a good dental website
Some interesting statistics will help you realise the importance of digital dental marketing. Studies show that almost 85% of new patients are researching dental practices online before they consider or decide to book an appointment to visit you in person. This means it is very important to have a sophisticated dental website in place that will attract the attention of the potential patient, and hold their attention for long enough to make them realise that you are the best place for them. If not, they may leave your website and browse the website of your competitors until they find what they are looking for. You need to speak to a specialist dental marketing team who specialise in creating modern dental websites. You also need to find out about website maintenance and ask the marketing team to look after your website on a long term basis because unless you are trained in website maintenance your website may fall behind on current trends and you will not realise.
It is also very important that your website is working correctly at all times. Speed is key in determining the success of your website. If your website takes longer than two to five seconds to load then you will lose the interest of the visitor. It should load quickly and easily from anywhere in the world. It needs to be mobile friendly, especially in this modern era where everyone uses the internet on their mobile phone. Your website needs to be flexible and adapt to all types of mobile devices. Security is also important to show patients you have a reliable and trustworthy website, especially if your website asks for personal details when filling out a form or asks patients for smiling selfies. You may even take payments on your website so SSL/TSL is essential for protecting such sensitive information. If a potential patient wants to visit your website and the browser signals that your website is not secure then this will most likely lose them.
Patient reviews and testimonials
Another important feature of digital dental marketing is sharing your patient reviews and testimonials. Research shows that more than 80% of people trust online reviews as much as they trust personal recommendations. This means that they are going to read your reviews and take them into consideration before deciding whether or not they wish to visit you in person. You need to share as many patient reviews and ratings as you can to show your dental practice in a positive light; highlighting the good patient service and excellent dental care that you are able to offer your patients. To receive Google reviews and ratings you need a Google My Business profile. This is very important for any business; it is a free tool provided by Google which allows you to upload as much information with regards to your dental practice including photographs. The more Google ratings you receive, the more trustworthy your dental practice will be. You will also climb the ladder on the Google Search results list for dental practices in your area. The number of reviews, and of course the number of positive reviews, will  help determine how high you are listed on the Google Search results lists, so make sure that you request all your patients to rate your practice every time they visit and leave a review. It is also important that you remember to reply to all feedback both positive and negative and take the comments into consideration to improve your dental practice where possible.
If you have patients who are celebrities or social media influencers then you may wish to ask them if they can write a review for you or create a video testimonial to add to your website as this will attract a great deal of interest and encourage patients to find out more about you. Speak to a specialist digital dental marketing team today to find out more.