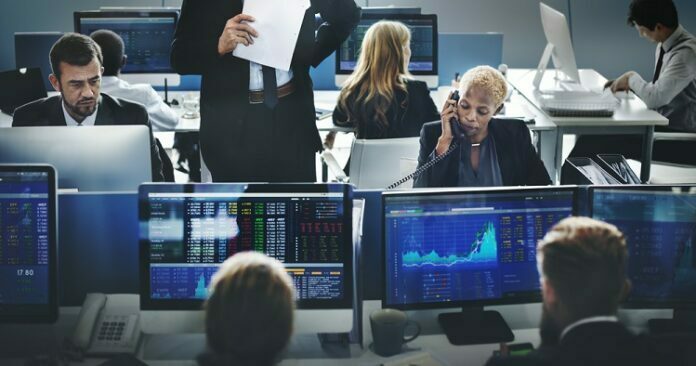 Picking a stock broker can be a daunting task. With so many to choose from, how do you know which is best for you? Using a checklist can help make the process easier. By considering your needs and priorities, you can narrow down your choices and find the right broker. For those interested, you can start trading shares online.
What to look for in a stock broker
Here are some of the critical factors to consider when choosing a stock broker:
Regulation: Make sure to use a broker registered with the relevant Government authorities and has a valid license. All brokers should have their credentials listed on the official website of the stock exchange from which they operate.
Fees & Commissions: Check to be aware of all fees and commissions charged by your broker, including account maintenance fees, trading commissions, and extra charges. Different brokers may have different fee structures, so comparing them is essential before settling on a particular broker.
Research & Tools: Investing in stocks requires careful research and analysis of the markets. Look for a broker that offers a variety of research tools and educational resources to help you make informed decisions.
Customer Service: Make sure the broker you choose offers reliable customer service and effective problem-solving capabilities. A knowledgeable support team is crucial for helping you understand how the markets work and providing quick answers to any queries you may have.
Order Types:
Ensure that your broker supports all order types, including market orders.
Limit orders.
Stop loss orders and advanced options such as margin trading and short selling.
It will give you more flexibility in managing your investments.
Account Options: Different brokers offer different account options, so it's essential to pick one that suits your needs best. Consider whether a particular account type requires a minimum balance or maintenance fee before settling on a broker.
Trading Platform: Choose a broker offering an intuitive and user-friendly platform. Make sure the platform is easy to navigate, has advanced charting tools, and can be accessed from any device.
Reviews & Ratings: Check out reviews and ratings of different brokers from reliable sources to get an unbiased opinion about their services. It can help you make an informed decision about which is best for you.
These are vital factors you should consider when selecting a stock broker. By considering all these elements, you'll be able to pick the right broker for your needs and start investing in stocks with confidence.
The benefits of using a stockbroker
Using a stockbroker offers several advantages. Here are some of the key benefits:
Expertise & Guidance: Stockbrokers have years of experience and deep market knowledge. They can provide valuable insight and guidance to help you make the right decisions when investing in stocks.
Research & Analysis: A good broker will use sophisticated analysis and research tools to track market trends and identify potential investment opportunities. They can also guide you on which stocks offer higher returns and lower risks.
Lower Costs: By entrusting your money with an experienced stockbroker, you can save costs associated with trading fees and commissions and market data subscriptions. It makes it easier for small investors to get started in the markets.
Flexibility: A good broker will offer various options to help you manage your investments. It includes trading applications, educational resources, customer support, and advanced order types such as margin trading and short selling.
These are some of the key benefits that come with using a stockbroker for your investments. With the right broker by your side, you can rest assured that your money is in safe hands and maximise the potential of your portfolio.
What to do if you're not happy with your current broker
If you're unhappy with your current broker, feel free to look for a new one. Before you switch brokers, check the new broker's terms and conditions and compare them with your existing one. Also, pay attention to any fees or commissions applicable when transferring from one broker to another.
Conclusion
Choosing a stock broker can be a daunting task. But by doing your due diligence and considering all the key factors, you can find one who suits your needs best and helps you take advantage of the markets. Remember to do proper research before making any decisions and use reliable sources for information about different brokers. Once you've made your choice, stay informed and monitor the performance of your investments regularly. With the right broker supporting you every step of the way, you'll be well on your way to becoming an experienced investor in no time.