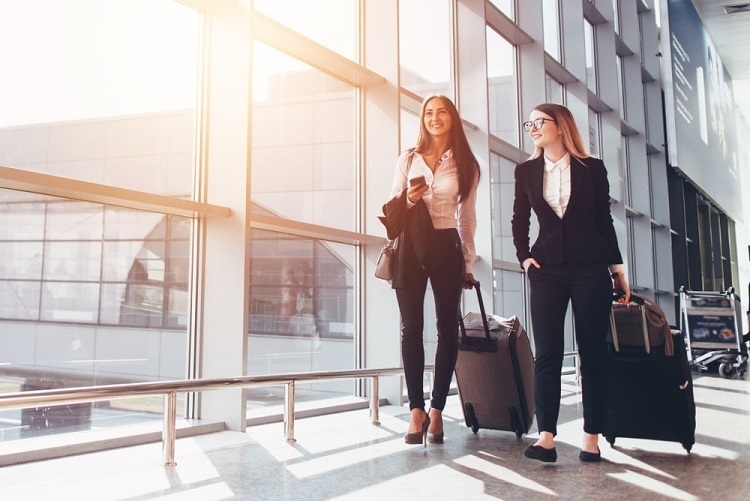 After strict lockdowns in countries that were earlier enforced, now being lifted, the world has slowly stated to open up as the vaccination drives gain momentum. The travel and tourism industry were particularly hit as social distancing became a mandatory requirement to curb the spread. However, as things are seeing a better light gradually, business travels have started to resume to make up for the lost revenue in the past. So, if you are someone who is planning on a business trip anytime soon, here are some precautions that you can keep in mind.
Get yourself vaccinated
First and foremost, before heading out on your business trip, make sure you have vaccinated yourself. Medical professionals advice a specified duration after which it is safe to travel. So, keep in mind to plan your trip accordingly. Further, you must make sure that you are fully vaccinated before taking on a business trip. It helps to gain immunity in case of a contact with an infected person during your travel. Also, make sure the vaccine you have taken holds validity in the country you are travelling to. Some countries have stringent regulations when it come to vaccines.
Know about the visiting country's COVID protocols and quarantine requirements
After you have availed vaccination, the next point to look at before travelling is the visiting country's COVID protocols. Many first world countries have relaxed the rules as to travelling. You need to consider the what are the requirements when it comes for immigrants to travel in a country complying the COVID protocols. Moreover, there are quarantine requirements that make it compulsory for all travellers to remain indoor before it is safe to travel. Hence, you need to be aware of that too. Such quarantine requirements will help you plan your business meetings when you're in a foreign land.
Research about the accommodation
When travelling for work, different nations demand compliance to their COVID protocols. In addition, the property where you will be staying has its own rules in this accord. So, you need to be aware of these regulations that will help you stay informed and be ready to submit any reports that shall be required.
Check for requirement of COVID tests to be done before travelling
Different airlines have different COVID protocols when it comes to testing requirements. But one of the common requirements is to get a COVID test 72 hours before your flight. Make sure to get tested and carry the report that will help you in a hassle-free flight boarding experience.
Avail travel insurance coverage
In the end, do not miss to buy a travel insurance online. Not only does a travel policy cover for the inconveniences during travels, but also other health ailments. With a travel health insurance cover, you can ensure protection from COVID-19 if your insurer offers coverage. Moreover, some countries lay down a mandatory requirement to have a travel insurance policy for all immigrants. So, it is best to buy one for compliance of country-specific rules as well as protection from travel-related inconveniences. * Standard T&C Apply
These are some of the tips to secure your business travels during the ongoing COVID-19 pandemic. Not only young travellers can buy a travel policy, but travel insurance for senior citizens comes handy to insure elderly travellers.
Also note that insurance is the subject matter of solicitation. For more details on benefits, exclusions, limitations, terms and conditions, please read sales brochure/policy wording carefully before concluding a sale.