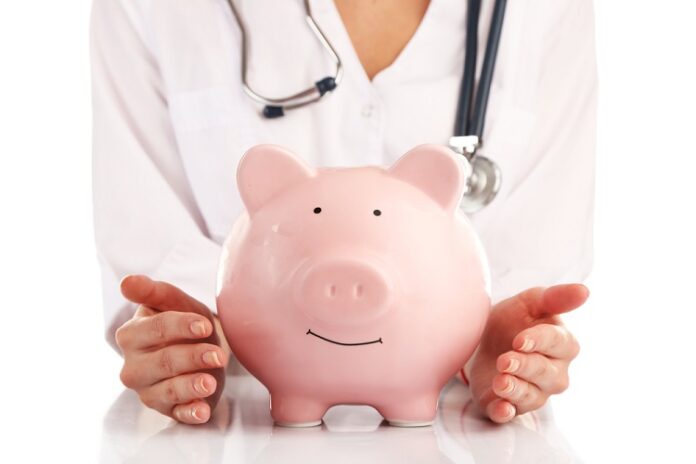 Even if you're currently healthy, there may be no assurance that this will always be the case. People can be frequently confronted with unforeseen medical emergencies, which can be financially and emotionally draining.
Mediclaim and health insurance plans provide the best advantages for medical emergencies. To facilitate your assessment, both will be detailed below.
Mediclaim is a form of health insurance that provides specified financial protection in a medical emergency. It covers all of the following hospitalisation expenses:*
In case of an accident
In the event of surgery during the duration of the policy
In the event of unexpected illness or surgery
Two kinds of Mediclaim exist – cashless and reimbursement.
What is Health Insurance?
A health insurance plan is an insurance policy that covers all medical and surgical expenses in the event of an emergency. If you have medical coverage, you either pay out-of-pocket and can be reimbursed by your insurance company, or your insurance company pays the hospital directly.
Do both phrases sound similar? You'll soon learn the distinctions between the two. Find below the points of difference between Health Insurance and Mediclaim.
Mediclaim:
Mediclaim coverage can be limited to hospitalisation expenses; claims can only be filed if you get hospitalised.*
There may be no additional coverages available with Mediclaim.*
Hospitalisation coverage may be constrained and can be at most Rs 5 lakh.*
Medical coverage can be rigid.*
Advantages Of Mediclaim:
When hospitalised, immediate coverage for medical expenses can be available.*
If you choose a Cashless Mediclaim policy, your insurer pays the expenses directly.*
If you choose reimbursement, the insurer may reimburse your money.*
Healthcare Coverage:
Health insurance covers more than hospitalisation. Examples include annual health exams, daily hospital financing, OPD costs, and AYUSH alternative treatments.
There can be a variety of additional policies, including Critical Illness Cover, Maternity Benefits, and Infertility Cover, among others.
Age, jurisdiction, number of plan members, etc., define comprehensive health insurance coverage.
Health insurance programmes can be adaptable and customisable.*
Advantages Of Health Insurance:
Offers comprehensive protection*
Provides a variety of add-ons
You can choose a Family Floater Health Insurance plan to cover everyone in your family under a single health insurance policy.
Before and after hospitalisation costs may be covered.
It provides an option to select Critical Illness coverage.
Benefits such as outpatient, maternity, and Restoration benefits are available.
You can choose a specific senior citizen health plan for your parents.
Cashless claims are available.
Should You Purchase Mediclaim or Health Insurance?
Your choice could depend on several variables, including:
Your financial status
The medical issues being faced by you and your loved ones
Your preference between long-term versus short-term planning
Whether or not you require flexibility in your health plan
Whether you require additional coverage and benefits
Willingness to pay a premium of any amount
Consider your or your family's age, life stage, and medical conditions.
To make the process of choosing which is the best medical insurance simpler for you, remember the points mentioned above.
*Standard T&C Apply.
Insurance is a matter of solicitation, it is advisable to gather comprehensive information regarding the exclusions, benefits, terms, conditions, and limitations of the insurance policy. We kindly urge you to thoroughly review the sales policy/brochure before making a decision to obtain any insurance.