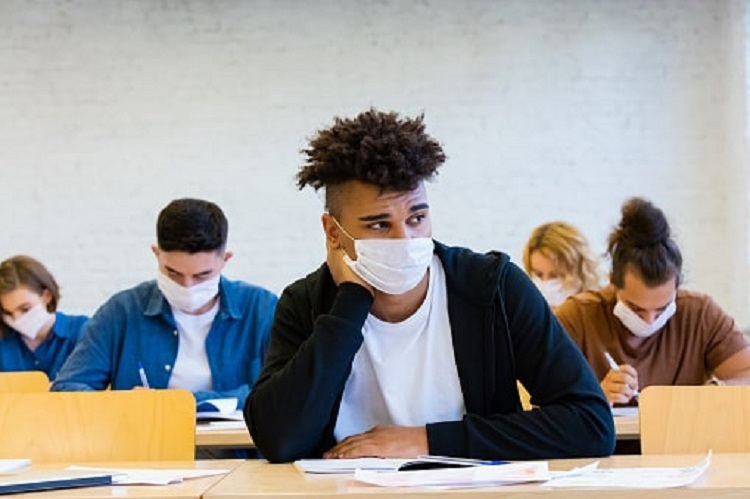 As exam time comes closer, students start looking for the best resources that they can find to help them ace their board examinations. Regardless, students somehow miss out on a valuable textbook that's the NCERT books! The NCERT textbooks are curated for 9th to 12th grade CBSE students and follow the same syllabus pattern.
These books contain all the essential knowledge and concepts for students to not only learn and absorb the information but also to enrich their skills like logical thinking and problem-solving proficiency. Furthermore, the books for subjects like science and mathematics include a unique section that has a set of impressive questions called Exemplar Problems for students to test their understanding.
Key Features of the NCERT books
Now, let's deep dive into understanding the primary features of the NCERT books which make them brilliant for students especially while preparing for their exams.
Provide clear concepts in an easy language
One of the major reasons why the NCERT books are preferable as study material is they provide the complete knowledge of a concept simply for everyone to comprehend. This is because these books are curated by experts and it's designed in a way that an appropriate amount of information is distributed for a specific concept or topic so that it's easy to recollect and also perceive it. Usually, other reference books use scientific or a language that is tough to interpret by students. Plus NCERT books are available in different languages as well. Just simply search NCERT Biology Class 12 Book PDF in Hindi online and students can download the PDF. This is why NCERT textbooks stand out as a reliable study resource.
Adhered to the syllabus
The NCERT textbooks strictly adhere to the CBSE syllabus and thus it's hassle-free to study as you do not need to verify if the study resource you are referring to is aligned with the syllabus or not. Likewise, other reference publications may be appropriate for other state students since the internet is a wide space and anyone can download or refer to the published sources. So instead of looking for multiple study resources, it's best to stick to the recommended supplementary reference materials like the NCERT textbooks. Moreover, the textbook is well organized so that students can very well study or revise a particular chapter.
Learn and Revise the basics of a topic
Another crucial component of the NCERT textbooks is that they not only illustrate a concept but also relate it with the basics of the same. To truly grasp the theory of a topic, it's integral that students are first introduced to its principles before moving into that concept in-depth. This is extremely beneficial since students often get stuck with fundamental concepts however, the NCERT books fulfill the need to attain and clear the basics first. Similarly, it can also assist students when they have any pestering doubts or queries, the answer can be easily found by students themselves! You'll also find that the main fundamentals of a topic are always emphasized through the book so that students can retain them during their examinations.
Miscellaneous practice questions
Lastly and more importantly, these textbooks contain numerous practice questions for students to apply their knowledge and acquire the experience of answering such questions. The board exam questions will be somewhat similar or have the same approach and hence, students can benefit by practicing these textbook problems. It is proposed that students should learn the concepts well and only then attempt solving questions or it will not be a beneficial technique to develop problem-solving proficiency. Furthermore, it's recommended that students should practice answering questions as much as possible so that they face no difficulties while they appear for their board exams.
How to use the NCERT books efficiently
Consequently, if students would like to use NCERT books for reference or as extra study material, it's important to know how to utilize them efficiently. Generally, candidates of grades 1 to 12th benefit from the NCERT books however it's also helpful for entrance or UPSC exams.
These books have imperative and brief explanations for all topics written in a comprehensible manner. This is crucial for pupils to know the format of writing answers in their exams. Hence, candidates can make sense of the content and create their way of writing the answers, and can score high marks in their exams.
Secondly, NCERT books contain various types of small quizzes, fill in the blanks or match the column exercises. By solving them, candidates can get familiar with all kinds of questions and thus get better at acquiring the necessary skills to answer questions. These are fun and simple exercises curated for students to learn and solve engagingly.
Apart from that, these books also encompass wonderful sample questions for practicing. These problems are so excellent that they are repeated in the final board examinations as well. This is why pupils who have already solved such a section of questions get an upper hand during the exams.
Lastly, the NCERT textbooks cover fundamental basics throughout the books and hence are helpful for students having doubts or confusion regarding any basic concept of a topic. Students can quickly refer to them and get their doubts cleared. Additionally, they are also great for revision after students need a short look at some chapters to refresh their memory.
Conclusion
This is why the NCERT textbooks are highly endorsed by teachers and experts as these books certainly support and benefit the students to learn and also apply their knowledge by practicing to solve questions. Similarly, these textbooks have been formulated for students to easily understand any complex or difficult topic in brief. The language used in the NCERT textbooks is ideal for all students and is simple to interpret even if the candidate is not well versed with it. Also, any difficult chapter requires a strong understanding of its fundamental knowledge which is appropriately laid out in the NCERT textbooks. Besides, these books are beneficial for preparing for important exams like the board exams, entrance, or UPSC. Thus, it is not limited to any grade and generally is suitable for all kinds of candidates trying to learn the concepts and attempt sample questions.